BOOKING AN APPOINTMENT IS SIMPLE
MOBILE IV THERAPY BY HYDREIGHT PALM BEACH COUNTY
HOW CAN MOBILE IV THERAPY HELP YOU?
Mobile IV therapy is an innovative and convenient wellness solution. It allows anyone to access safe and effective IV therapies formulated to address a range of health conditions.
Hydreight Palm Beach County's IV therapies can be used to manage:
Dehydration
Jetlag and hangovers
Cold and flu symptoms
Fatigue
Muscle pain and spasms
Headaches including migraine
Fibromyalgia and chronic pain, among others
Our IV drips can also help you recover from stress or intense physical activity. Many of our patients also come to us for an energy boost, for athletics, or in preparation for a hectic workweek. In some cases, mobile IV therapy can help people overcome brain fog, anxiety, and depression.
View Our Most Popular IV Drips
Each IV treatment is administered by highly trained and fully licensed health professionals.
Before administering a vitamin IV drip, our IV specialist will conduct a quick health check to ensure that the therapy is safe and effective for you.
Need something that isn't on our IV drip menu? Call us and we'd be more than happy to find an IV hydration therapy that will best address your wellness needs.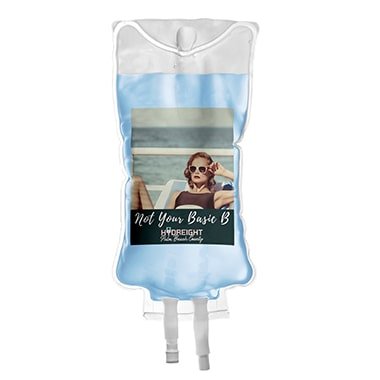 NOT YOUR BASIC B IV DRIP
$199
THE TOTAL MAKEOVER
$299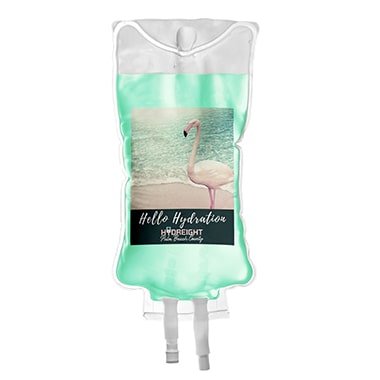 PURE HYDRATION
$199
IS FLORIDA IV THERAPY SAFE AND EFFECTIVE?
Yes, it is!
Our IV drips are formulated with vitamins, minerals, and electrolytes that enable maximum absorption and longer retention.
It works faster too, compared to orally ingested medication. If you are nursing a hangover or experiencing flu-like symptoms, you would want something that will work right away. The reality is that it can take a while if the medication goes through the digestive tract.
With IV therapy by Hydreight PBC, you get effective and convenient relief. There is no need to get out of the house to pick up a prescription. Or spend the whole day in bed and miss out on important tasks or appointments. You can bounce back from pain and discomfort and feel better in no time.
IV THERAPY IN FLORIDA: WHAT TO EXPECT IN PALM BEACH COUNTY
Did you know that Palm Beach County has over 150 public and private golf courses? It is often referred to as the 'Golf Capital of Florida.'
Unsurprisingly, tourism is one its biggest industries. With beautiful beaches and upscale shopping destinations, millions of people flock to Palm Beach for a vacation or even to settle down.
Another reason to love Palm Beach other than being the "Golf Capital of Florida" is liquid IV hydration by Hydreight. This innovative health and wellness solution is now available in various areas around the county including Palm Beach Gardens, Palm Springs, Juno Beach, Jupiter, and Boca Raton, among others. Check out the complete list of areas we serve here.
The next time you are in this part of the Sunshine State, book an IV therapy session to boost your immune system. It will give you the energy and stamina you need to achieve your goals, whether for work or leisure.
WHO CAN RECEIVE INTRAVENOUS THERAPY?
IV therapy for hangovers is among our most popular IV drips. But there is more to IV vitamin therapy than just helping you bounce back from a night of one too many drinks.
IV infusion therapy is ideal for:
Frequent travelers who always suffer from jetlag
People who are avoiding a hangover
People recovering from a strenuous activity like a marathon
Professionals who suffer from work-related fatigue or who always feel sluggish
People with chronic medical conditions like a migraine or depression
IV vitamin therapy in Florida is also popular among clients who want to be proactive about their health. It is often part of a self-care regimen to boost, prevent or reduce the impact of diseases.
If intended as supplementary therapy for an existing treatment program, we recommend consulting with a licensed health professional for specific advice.