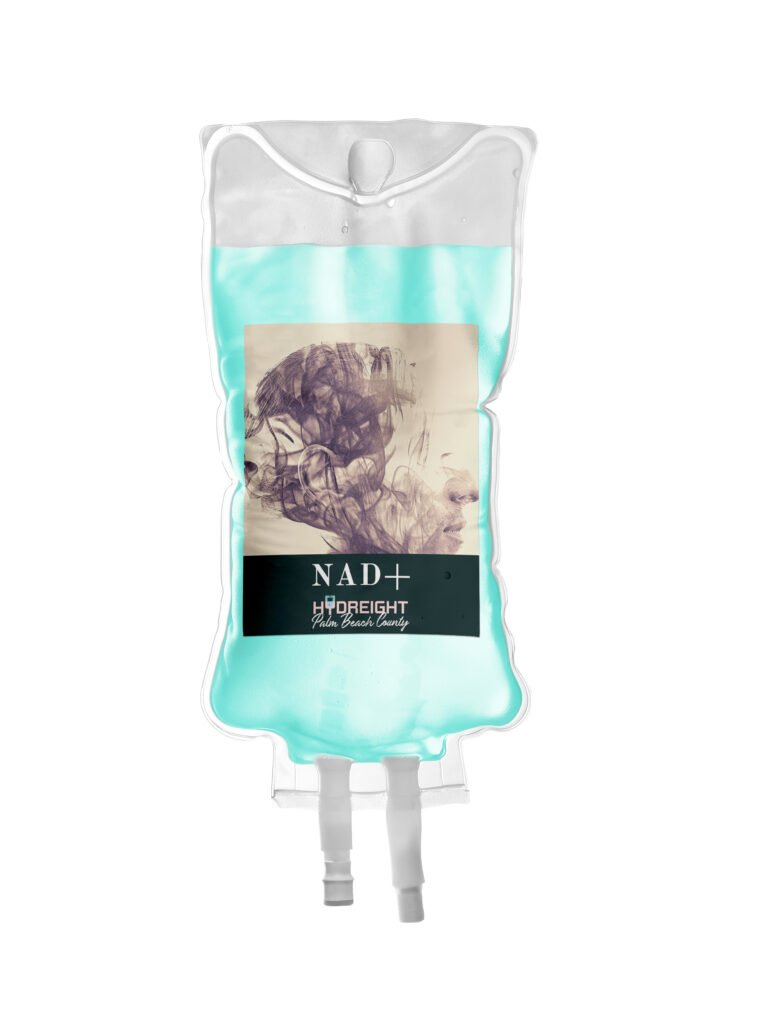 WE OFFER PREMIER NAD IV TREATMENT THERAPY TO ASSIST IN THE LIFELONG RECOVERY OF ADDICTION AND ALCOHOLISM.
Our NAD+ IV therapies are formulated to detoxify, reduce symptoms of withdrawal, and diminish current and future substance/alcohol abuse compulsions.
Addiction and alcoholism contribute to damaged cells and DNA which causes major shifts in brain function and influences decision-making, judgement, impulse control, and the ability to organize thoughts rationally. This cellular damage makes it extremely challenging to sustain recovery.
NAD+ (nicotinamide adenine dinucleotide) is a coenzyme that is found in every cell in the body and assists in brain regeneration. NAD+ activates PARPs which detect and repair cells throughout the body, neurons in the brain, and damaged DNA. The cellular restoration binds to opioid receptors and enhances overall mood, improves overall energy, increases cognitive function, and reduces the risk of relapse.
Brain regeneration with NAD+ IV therapy has been a successful treatment for lifelong recovery and improved quality of life!
NAD+ is administered as a slow 4-8-hour IV drip during a series of multiple days. This IV formulation and schedule is customized by a Nurse Practitioner after an initial consultation. After NAD+ treatment protocol has been completed, a return for maintenance and follow-up sessions are scheduled for continued quality of life and recovery.
We highly recommend combining NAD+ treatment with a counseling/recovery program. It also becomes much easier to participate in addiction/alcoholism therapy when NA D+ is incorporated into your overall recovery process.
Our high dose IV infusions of 100% pure NAD+ bypasses the digestive system and are delivered straight into the bloodstream, directly to the cells for effective overall absorption to quickly repair brain neurons and cells in the body for anti-aging benefits, addiction/alcohol cell detoxing, and brain cell regeneration.