OUR NANOPARTICLE THERAPY HELPS YOU REGAIN CONTROL OF YOUR HEALTH
Wel Palm Beach Nanoparticles for anti-aging is a high-dose infusion of 100% pure nanoparticles. It bypasses the digestive system and is delivered straight into the bloodstream, directly to the cells. This allows for overall absorption to quickly repair brain neurons and cells in the body.
Nanoparticles+ has anti-aging benefits as well as addiction/alcohol cell detoxing and brain cell regeneration. It also helps fortify the defense systems of our cells.
What Do Nanoparticles Do?
Reduces inflammation throughout the body to stimulate the body's natural healing mechanism, help repair cellular damage, and promote faster recovery.
Supports healthy metabolic function to help you lose weight, build healthy muscle tone, increase energy levels, and improve your overall athletic performance.
Supports a healthy brain as well as reverses neurological damage for improved cognitive function and mental clarity.
Helps to manage and relieve chronic pain by reducing inflammation and promoting cellular health and regeneration throughout the body.
Helps your body repair damaged tissue and cells, promoting natural cell regeneration for both short and long-term health outcomes.
Provides your cells the resources they need to help keep your immune system strong and keep you feeling your best year-round.
What Are Nanoparticles?
Our Nanoparticle treatment is a highly concentrated formula derived by vetted MSC's which can be helpful in reducing inflammation and supporting tissue regeneration.
What are Nanoparticles?
Nanoparticles are messengers between cells that play a vital role in the communication and rejuvenation of cells.
Nanoparticles therapy is a cell-free regenerative medicine treatment which quickly simulates the body's natural healing mechanism to reduce inflammation and promote tissue repair.
Prices:
15 Billion Cells – Starting at $3,500
50 Billion Cells – Starting at $5,500
100 Billion Cells – Starting at $10,000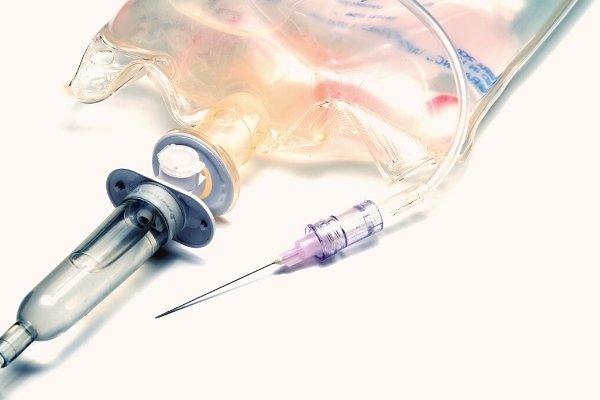 How To Book A Mobile IV Service For Nanoparticles IV Drip
Step 1: Choose 'Nanoparticles' from our IV drip menu.
Step 2: Book an appointment. Call us at 561-639-2115. Or download the Hydreight app on your mobile device to book directly.
Step 3: Choose an IV specialist and wait for them to come to you. Whether at home or at work, a fully qualified medical professional will go to you to administer the IV drip. They will conduct a quick health check to ensure that the procedure is safe.
Step 4: Relax and feel the difference. The therapy will last for about an hour. You should feel the effects immediately after.
Nanoparticles For Anti-Aging In Palm Beach County
Biological aging and the consequent decline are inevitable. Combined with exposure to toxins and high-stress situations, our bodies can suffer from this unfavorable environment.
Get a boost of energy with Nanoparticles for anti-aging. Call us now to book a session or download the Hydreight app.